The Horizon League has put 2 teams in the NCAA Tournament 3 of the last 7 years. The League has also advanced 6 teams beyond the 1st Round (Milwaukee '05 & '06, Butler '03, '07, & '08, Cleveland St. '09) and 3 into the Sweet 16 (Butler 2003, Milwaukee 2005, Butler 2007) since 2003. That makes 5 years in a row that a Horizon league team has won in the 1st round of the NCAA Tournament. The Horizon League ranked in as the 12th best conference in the final RPI ratings last season. I think the conference will return 2 teams to the dance again with Butler grabbing an at-large while Wright St, Milwaukee, or Cleveland St. grabs the conferences Auto-Bid.
2009 Standings
Butler 15-3, 26-6
Green Bay 13-5, 22-11
Cleveland St. 12-6, 26-11
Wright St. 12-6, 20-13
Milwaukee 11-7, 17-14
Youngstown St 9-9, 11-19
UIC 9-9, 16-15
Loyola 6-12, 14-18
Valparaiso 5-13, 9-22
Detroit 2-16, 7-23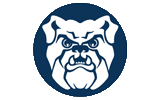 1. Butler - The class of the Horizon League appeared they would drop off a bit last year but that was clearly not the case. The Bulldogs went 15-3 in league play and 26-6 overall on the year while advancing to the NCAA Tournament for the 3rd straight year. Butler received a #9 seeding but unfortunately the Bulldogs lost a close one to #8 LSU 75-71 in the 1st round. It appears that the Bulldogs will win the Horizon League once again this year and return to the NCAA Tournament. However, Butler plays one of its toughest schedules this season so if they can win some big games early it would really help to boast their seeding come March. Post Season: NCAA Tournament (At-Large)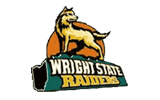 2.
Wright St
.-The Raiders return Vaughn Duggins whom they lost early in the season last year and will be starting 4 seniors and a junior. This team still managed to finish well last season without Duggins by breaking the 20 win mark for the 3rd consecutive season. With the experience and back court Wright St. has they could be a force in the horizon league and challenge Butler for the league crown.
Post Season: NCAA Tournament (Auto-Bid)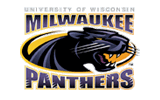 3.
Milwaukee
-The Panthers surprised the league early last season by starting 5-0 in league play and knocking off Butler in Mid-February later in the season. Milwaukee still finished 5th with an 11-7 record in conference play which was higher than expectations last year. Milwaukee returns Tone Boyle and big man James Eayrs and could grab the #2 seed in the conference tournament for the double bye. If that were to happen it would not shock me at all to see them upset Butler in the title game and return to the NCAA Tournament where they have had success in their last 2 trips.
Post Season NIT/CBI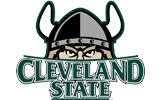 4.
Cleveland St
. - The Vikings finished 3rd last year but went on to win 4 consecutive games in the conference tournament to grab the Horizon Leagues Auto-Bid. Cleveland St. entered the tournament as a #13 seed and knocked off #4 Wake Forest in convincing fashion 84-69 in the 1st round. This season however they lose J'Nathan Bullock and Cedric Jackson so a return trip to the NCAA Tournament is unlikely but the team should still be strong enough to hold their own under head coach Gary Waters so a decent season is still very possible for them. The success of the Vikings season will lie on the shoulders of junior guard Norris Cole.
Post Season: CBI/CIT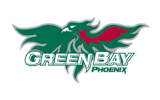 5.
Green Bay
- The Phoenix finished in 2nd place with a 13-5 conference record last season but lost to Cleveland St. in the semi-finals of the conference tournament. Green Bay did earn a spot in the CBI last season but lost to Vermont 76-72 in the 1st round. It appears they will take a step back this season as Green bay loses senior starters Ryan Tillema, Mike Schachtner and Terry Evans. The Phoenix will still have Troy Cotton and Rahmon Fletcher this season so it should still finish respectably in the horizon league. It would be tough for them to return to the post season again but if they can pick up a few quality non-conference wins and finish above .500 in the Horizon League then the CIT is a possibility.
Post Season: CIT/ None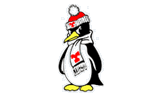 6.
Youngstown St.
- The Penguins seem to be a team that could surprise a lot of people this season. They finished 7-11 in conference play last season and only lose one starter while retaining Mays, Bright, and Martain. Those 3 will give the Penguins some much needed senior leadership and could propel them to a good season. Youngstown State's defense and backcourt were stellar last season but they still need someone to step up front and prove they can score before I can put them in the top half of the conference.
Post Season: None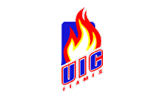 7.
Illinois-Chicago
- The Flames lose standout guard Josh Mayo this season as well as their big man Scott Vandermeer. UIC had high hopes going into last season but ended up only finishing 7-11 in Horizon League play after pulling some early season upsets over Georgia Tech and Vanderbilt. This year will probably be about the same unless Robo Kreps can turn into the star player they need him to be. I expect them to hang around .500 in conference play and continue to improve into the 2010-2011 season.
Post Season: None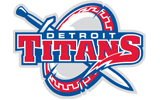 8.
Detroit
- The Titans are another team similar to Youngstown St. that could shock a few people this year and finish in the top half of the conference. Don't be surprised to see them star out hot in conference play. Detroit lost its best player Xavier Keeling early in the season last year to a foot injury. The Titans also pick up two transfers this season in Lamarcus Lowe and Eli Holman which could give them some depth and really help the team be successful this season. Detroit has been in the basement of the league the last few seasons but don't be surprised to see them finish anywhere from 4th to 8th in the conference.
Post Season: None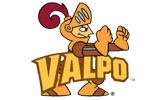 9.
Valparaiso
- The Crusaders enter their 3rd season as a member of the Horizon League this season after a disappointing 5-13 finish last season. They finished 9-9 in conference in their 1st year so it appears Homer Drew's squad will continue to fall this year. Valparaiso loses Urule Igbavboa, the team's top scorer from last season. The team does return Michael Rogers and Howard Little but it will likely take more than that for Valpo to have a successful season this year. This season looks like it will be another re-building year as the Crusaders will likely finish near the bottom of the conference.
Post Season: None
10.
Loyola
- The Ramblers loses top scorers J.R. Blount and Justin Cerasoli this season so it will be difficult for them to finish anything higher than 8th this season. Even if some of the teams incoming recruits turnout well I can't see them taking out some teams who established themselves last year. Chemistry will be the biggest problem this team faces so a 5-13 type conference record seems likely this season. Andy Polka and Jordan Hicks will lead the team this year but it is safe to say that expectations should be low.
Post Season: None
Teams Participating in Pre-Season Tournaments:
•
Milwaukee
will participate in the NIT Season Tip-off. Milwaukee will play Western Kentucky in the 1st round and if they were able to pull out the victory they would likely play LSU in Baton Rouge. If Milwaukee is able to spring some early season upsets they would head to Madison Square Garden for a likely game vs. Uconn.
•
Detroit
will participate in the Coaches vs. Cancer Classic and will play Robert Morris, Albany, and Alcorn St. in the sub-regional round of the tournament. They have a shot at coming out of that 2-1 or 3-0 but it won't be easy for them. Then in the regional round Detroit will take on California which would be a monumental upset to start the season if Detroit could win. If they did (and that is a HUGE IF) pull it off they would get Syracuse and then likely North Carolina.
•
Cleveland St.
plays Florida A&M and Sam Houston St. in the U.S. round of the Cancun Challenge. Then in the 1st round of the Tournament Cleveland St. will play Kentucky. Regardless of whether they win or lose Cleveland St. will face Virginia or Stanford to close out the tournament so they will have 2 quality opponents in Kentucky and Virginia/Stanford to try to spring an upset on early in the season.
•
Valparaiso
will play in the Legends Classic and will take on Troy, Georgia Southern, and Arkansas-Fort Smith in the Sub-Regional Round. This could give them a record boast early if they are able to play well and win 2 or 3 of those games. Valpo will then play Michigan St. in the regional round of the tournament. If they were able to pull off an upset for the Horizon League they would then play Florida in the most likely scenario. Rutgers or Umass would be the likely opponents they would play in the championship should they make it that far.
•
Butler
will participate in the 76 Classic and play Minnesota in the 1st round. This is a game Butler can and should win therefore moving them onto the 2nd round to likely play UCLA which would be a quality win if they can pull it off. Butler would then face Clemson, Texas A&M, or West Virginia in the championship game. However even if Butler loses in the 2nd round they will have some good chances to boost their tournament résumé by playing one of the 3 previously listed teams that lose as well.